Nov 21, 2018 01:26 AM Central
The Light Goes On (TLGO)
By Jacq Ong
When we start listening to what animals have to communicate to us, we become sensitive to their needs. When we become empathetic to their needs, we can begin to look at how we can care for them in a way that raises their quality of life, not just physical health, but also emotional, mental and energetic wellness. And by doing so, it raises the quality of our lives too.

This is my story on what got me started on this amazing journey to becoming a People Animal Wellbeing (P.A.W.) educator.
My Journey to becoming a People Animal Wellbeing educator.
I have never considered myself to be an expert; I am merely an educator with various intense experiences with different species. However, being a people animal educator isn't something that came naturally to me.

My 20-year professional background has been in coaching, training and development, in peak performance and leadership. Back then, my mindset, beliefs and worldviews were mainly centred around the logical and strategic game of life.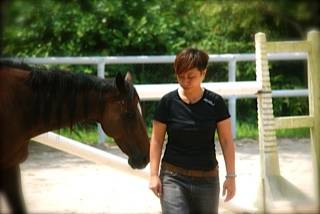 My relationship with animals expanded and deepened when, in 2012, I met a horse named Shadow King, who was later renamed Spirit. As a city girl, I didn't think that working with horses could open my heart. I certainly did not expect to be in touch with my hidden emotions, and to be able to release & express them.

Through facilitating the raindrop technique, Shadow King showed me that animals do choose their own essential oils! This encounter came at one of the most critical point in my life, which opened me to a whole new world of partnering with animals and our emotions, deepening relationship with self and energetics.

I embarked my journey of self-healing, which eventually led me to further explore the world of essential oils to support the horses and Avante, our dog as well as other animals who came into my life. I also dived into the world of animal-related studies, like animal communication, Reiki, Jin Shin Jytsu, Essential Oils & Animals Conferences, Veterinary Medical Aromatherapy™ Course and a 5-week internship with Best Friends Animal Sanctuary.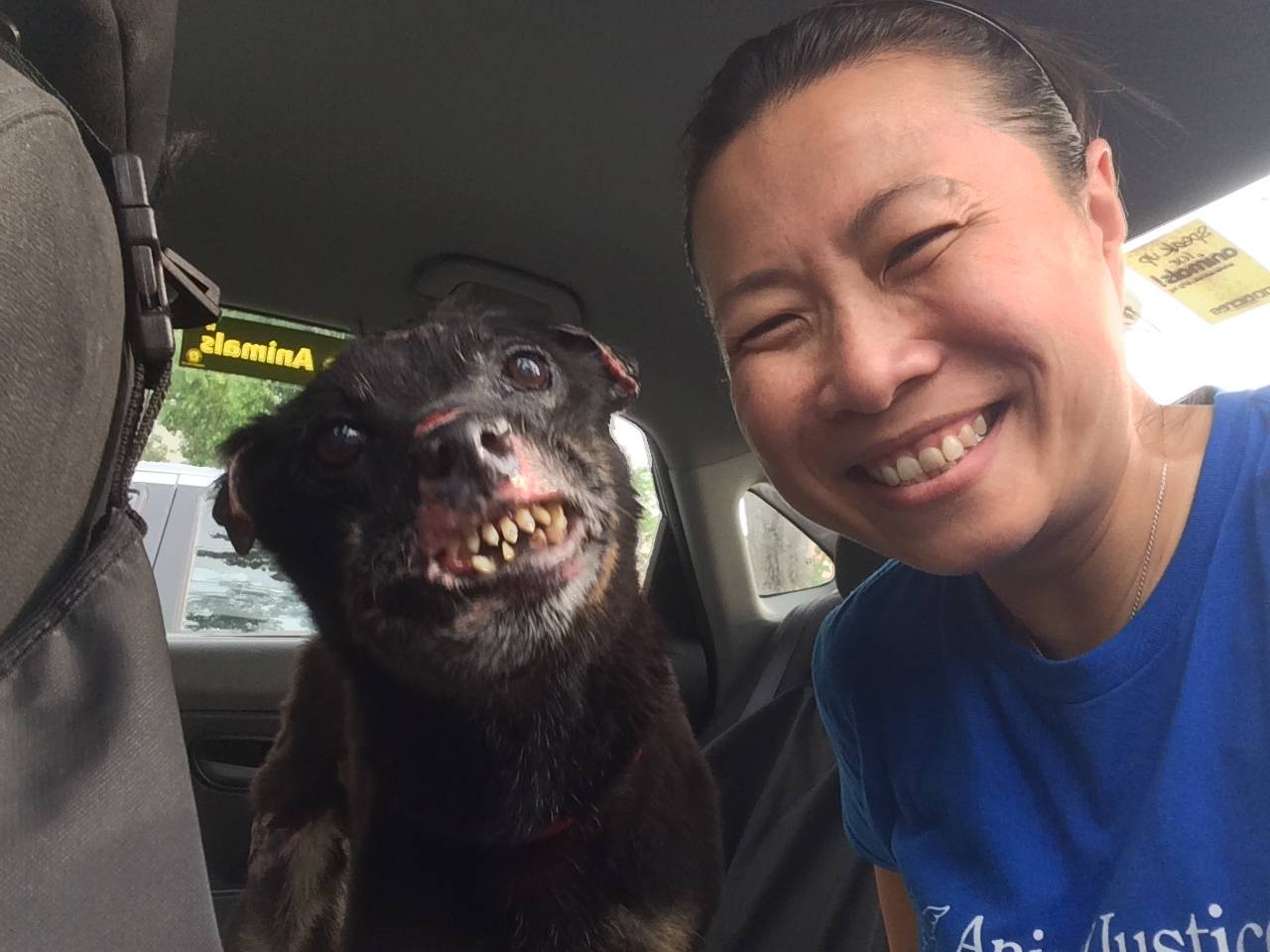 In 2014, Hope, a 12-year-old dog, joined our family. And through my personal journey with her, especially in the final days of her life, I discovered my calling and desire to facilitate
people and animals wellbeing
, especially with senior animals and their dying transitions.
Integrating Quality Life Care with Animal Wisdom.
By facilitating people and animal wellbeing, I learned about the quality of life care and animal wisdom. I realised the wellbeing approach isn't just about focusing on one modality, but a holistic, complementary and integrative care system, involving an entire network of animal-professionals, including partnering with a holistic veterinarian.

Animals are communicating all the time. But are we truly listening? Are we learning from them? Are we allowing them to care for us just as how we are caring for them? Above all, how do we create a nurturing environment that is wholesome for both the humans and animals alike?
Transform your home because they are our family, too.
Our pets do not wear clothes, are closer to the ground, and are more sensitive, with heightened sense of smell with fur that absorbs faster. We can start by
choosing products that are safe for home, free from harsh chemicals
. One good example is the Thieves range from Young Living. These plant-based, essential oils infused products are not only safe and friendly for our pets family, but are also high in vibration as well, which supports the quality of life for both human and animals as an ecosystem.
Just as Shadow King sparked my journey into people animal wellbeing, I hope to be able to deepen our collective awareness on why quality of life matters.
Jacq Ong is a passionate advocate for holistic animal care, and building positive human-animal relationships. Jacq's role as an advocate was triggered by an intense health crisis she experienced between 2010-2012. In the process of using essential oils on Shadow King, an ex-racehorse, to support his rehabilitation, she experienced profound physical, emotional and spiritual healing. Jacq honors this journey with Shadow King, her own pets and many other deep connections with animals she has met along the way, or invited to support, through her role as a human-animal facilitator. Jacq has also a particular interest in the quality of life care for animals using empowering core modalities such as Young Living essential oils and animal communication, with a strong connection to the death and dying process that animals and their caregivers have the privilege of walking together.